SPEED POST TRACKING
Enter your speed post tracking number to track your consignement
About MySpeedPost
Welcome to My Speed Post, your trusted third-party tool for hassle-free tracking of your parcels sent via India Post's Speed Post service. We understand the importance of knowing the status and location of your packages, and that's why we've created a user-friendly platform to make tracking quick and easy.
Efficient Tracking:Track your Speed Post parcels with just a few clicks. Enter your tracking number, and we'll provide you with real-time updates on the status and location of your package.
Multiple Tracking:Whether you've sent a single package or multiple parcels, you can track them all in one place. We offer multiple tracking options, allowing you to monitor the progress of all your Speed Post deliveries.
User-Friendly Interface:Our website is designed to be intuitive and user-friendly. You don't need to be tech-savvy to use our tracking system. It's as easy as inputting your tracking number and clicking 'Track.'
How To Track Your Parcels!
Tracking your Speed Post parcel on MySpeedPost is a breeze. Here's how to do it:
1: Locate Your Tracking Number: Your Speed Post tracking number can be found on the receipt provided by India Post when you sent your parcel.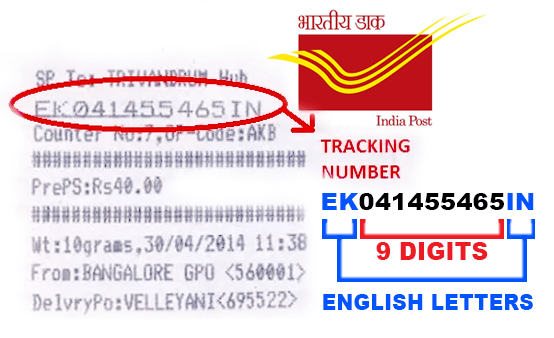 2. Visit My Speed Post: Open your web browser and visit our website, www.myspeedpost.com.

3. Enter Your Tracking Number: In the designated field, enter your Speed Post tracking number. Double-check to ensure it's accurate.
4. Click 'Track': Click the 'Track' button, and our system will instantly fetch the latest information about your parcel's journey.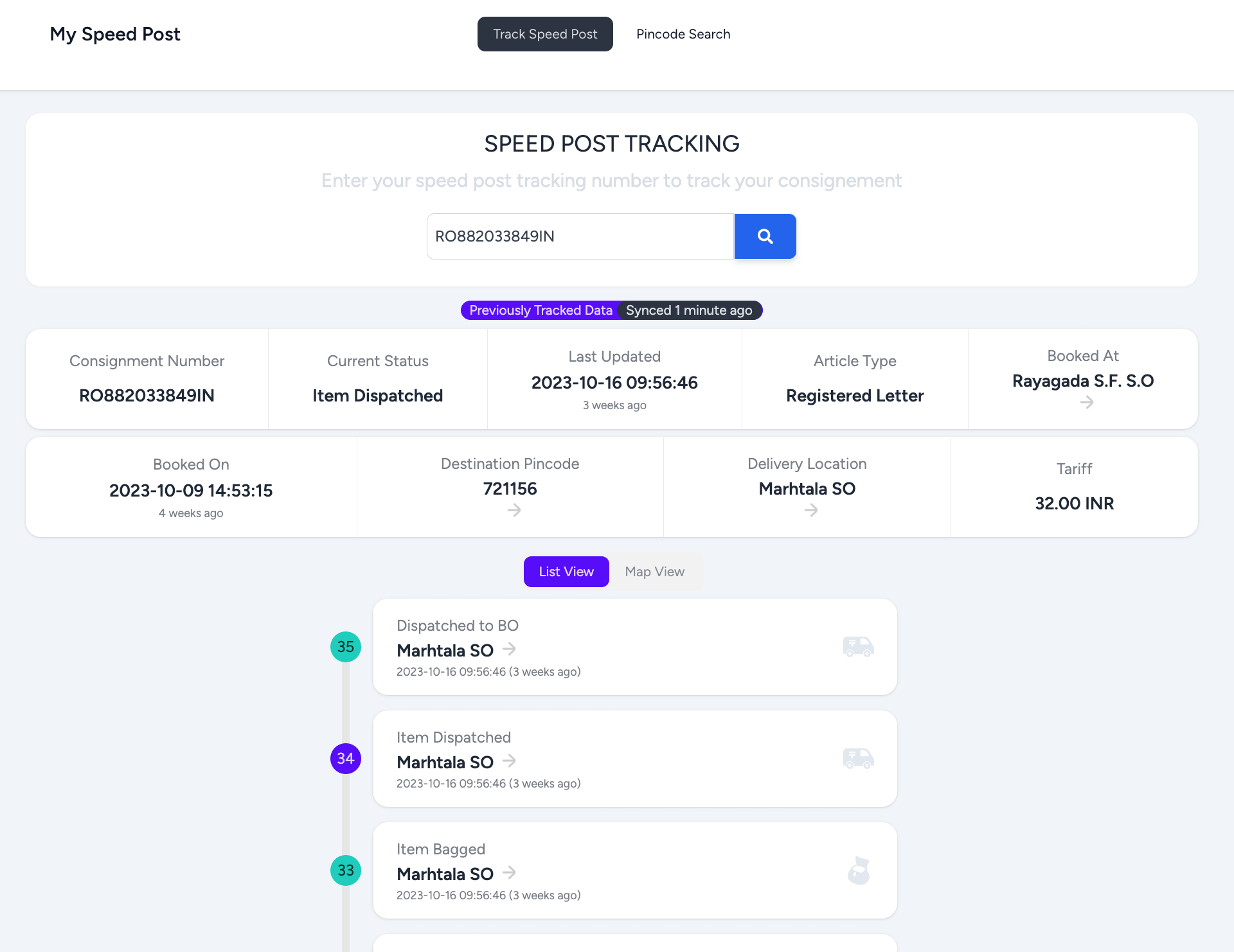 What is Consignment Number
A consignment number in India Post is a unique identifier assigned to a parcel or shipment sent through the India Post postal service. It is also commonly referred to as a "consignment tracking number" or "tracking ID." This number allows both the sender and the recipient to track the progress and location of the parcel as it moves through the postal system.
The consignment number is comprised of 13 digits, with the first letter indicating the type of article. For instance,if you take the example of EK403807171IN, 'E' represents Speed post for articles booked by individual customers. The second letter, such as 'K,' signifies the origin state of booking; in this case, 'K' stands for KARNATAKA, indicating that the letter was sent from a post office in Karnataka state. The following 9 digits represent the unique identification number, and the last 2 digits, 'IN,' signify that the parcel is destined for INDIA.
Types of article

E stands for Speed post article booked individual customer
A stands for Speed post articles booked By Bulk Sender like BANKS,NSDL,Pan Card
R stands for REGISTER LETTER
C stands for REGISTERED PARCEL
P stands for PassPort letter
Frequently Asked Questions:
MySpeedPost.com is an online portal for tracking speed post courier sent through the Indian Postal Department.

You can track your Speed Post consignment online using the official website of India Post or https://myspeedpost.com You just need to enter your consignment number and click on the track button. You will get the current status and delivery details of your consignment.

You can enter your speed post tracking number in the form above and click on the search button. You will get your tracking result instantly. You can also track your parcel by sending an SMS to 166 or 51969 with the format 'POST TRACK <13 digit article number>'.

Speed post is a reliable and fast courier service that offers express delivery of letters, parcels, documents, and other items within India and abroad. It is very economical and affordable compared to other courier services. It also guarantees the return of payment in case of late delivery.

You can track various types of speed post items such as domestic and international parcels, consignments, passports, e-money orders, registered packages, business parcels, express packages, etc. using this website. You can find the different formats of tracking numbers for each type of item on this website.

You can contact the speed post customer care call centers available for all popular cities in India. You can find the contact details on this website. You can also register your complaint online at http://ccc.cept.gov.in/complaintregistration.aspx. You will need to provide your tracking number, mobile number, and email address for complaint registration.

The delivery time of Speed Post depends on the origin and destination of the consignment, as well as the service standards of India Post. The average delivery time for local, metro, state capital and same state consignments is 1 to 4 days, while for the rest of the country it is 4 to 5 days. For international consignments, the delivery time varies from country to country.

If you lose your Speed Post consignment number, you may not be able to track your consignment online. However, you can visit the post office where you booked your consignment and request for a duplicate receipt or a copy of the booking register. You can also contact the customer care number 1800 11 2011 for assistance.

Sometimes, there may be a delay in updating the status of your Speed Post consignment online due to technical issues or network problems. You can wait for some time and try again later. You can also call the customer care number 1800 11 2011 or visit the nearest post office for more information.

Speed Post does not deliver on Sundays and holidays, except in some special cases like festivals or emergencies. However, you can opt for Express Parcel service, which provides delivery on all days of the week, including Sundays and holidays.

If your Speed Post consignment is not delivered or returned within the expected time, you can file a complaint online using the official website of India Post. You can also visit the nearest post office or call the customer care number 1800 11 2011 for redressal. You may be eligible for compensation if your consignment is lost, damaged or delayed due to the fault of India Post

No, you cannot track your Speed Post consignment without a consignment number. The consignment number is a unique identifier that helps you to track your consignment online. Without it, you will not be able to access the status and delivery details of your consignment.
Disclaimer: This website is not endorsed by or affiliated with India Post
About India Postal Service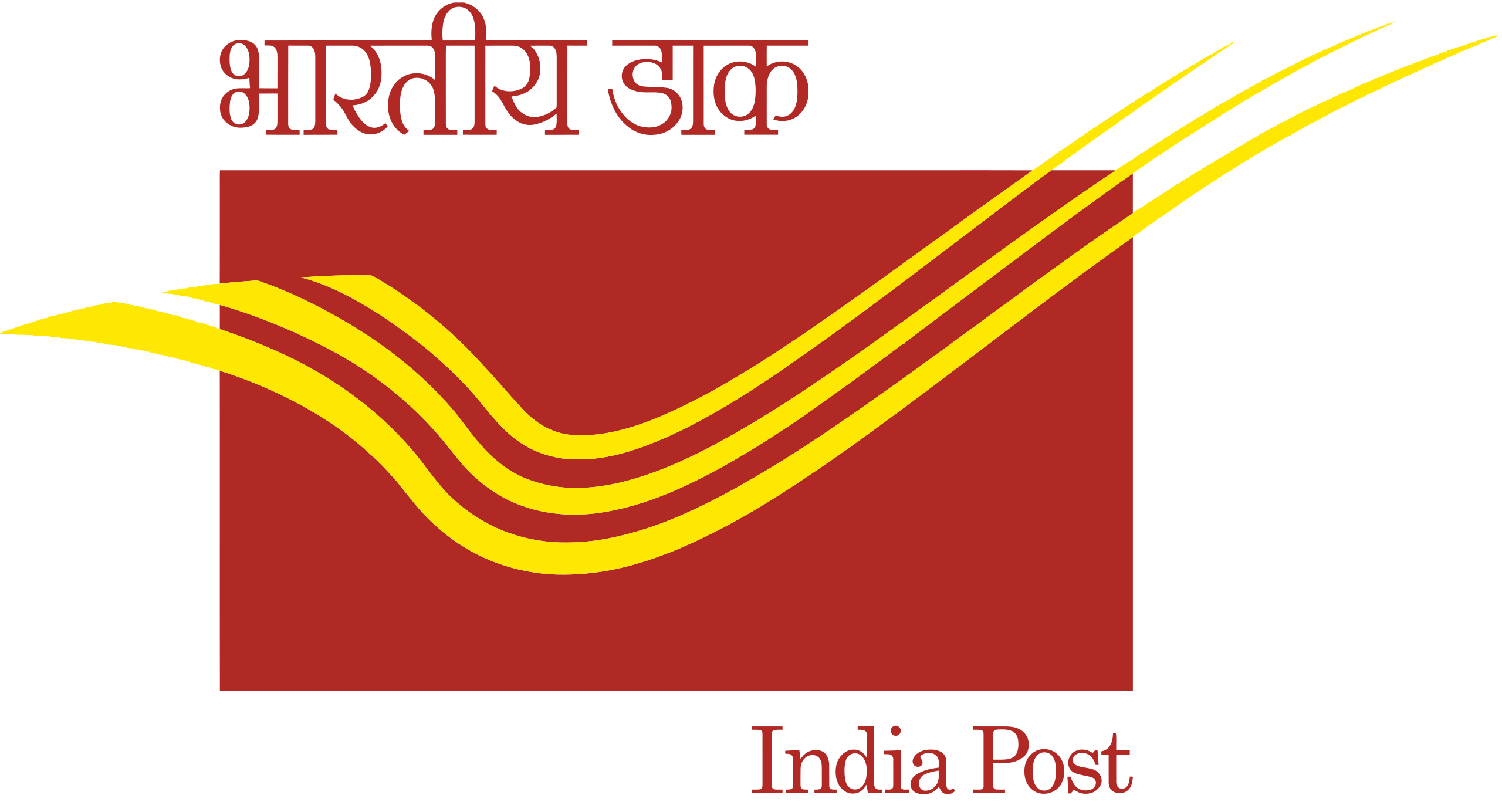 History
The history of the India Postal Service is a journey that traverses centuries. In its earliest form, messages were conveyed through an intricate system of foot messengers and the use of animals like pigeons. The British East India Company laid the foundation for modern postal services in India when they established postal systems in Bombay, Madras, and Calcutta in the 18th century. The year 1854 marked a significant milestone with the introduction of a comprehensive postal system across the country. This momentous event signified the birth of India Post as we know it today.
A Sprawling Network:
India Post has achieved remarkable expansion and outreach. Its network is nothing short of astonishing, boasting over 150,000 post offices across the length and breadth of India. These post offices are situated in urban centers, rural villages, and remote regions, ensuring that postal services reach every nook and corner of the country. This extensive network serves as the backbone of communication and connectivity for a diverse nation with varying geographical challenges.
Diverse Range of Services:
India Post offers an extensive array of services that cater to the multifaceted needs of a nation as diverse as India. Traditional services like mail delivery, parcel post, and express delivery are complemented by modern offerings such as electronic money transfer, mobile banking, and online tracking. Philately, the study and collection of postage stamps, is actively promoted, and India Post issues a wide range of stamps to commemorate India's rich heritage and culture.
Types of Mail service provided by India Post
The primary function of Post Office is collection, processing, transmission and delivery of mail. All postal articles whose contents are in the nature of message can be classified as mail which includes Letters, Postcards, Inland Letter Cards, Packets, Ordinary, Registered, Insured, Value Payable articles and Speed Post.
Mail is further classified as first class and second class mail. First class mail gets free air transmission within India; whereas second class mail gets air lift only if prepaid with air surcharge.
1. Letter
A Letter means any communication, which is enclosed in an envelope and addressed.
Maximum Wight
2 Kilograms
Size Prescribed
Minimum
Maximum
If the letter is in roll form
Any Single diameter
10 cm
80 cm
Length + twice the diameter
17 cm
100 cm
If the letter is not in roll form
Any Single diamention
140mm*90mm with tolerance of +- 2 mm
60 cm
90 cm
Envelopes for letters, unless exceeding dimensions of 353 x 250 mm, must adhere to the following sizes with a tolerance of +-2 mm:
140 x 90mm
152 x 90mm
220 x 110mm
162 x 114mm
176 x 125mm
229 x 162mm
324 x 229mm
353 x 250mm
These dimensions are not mandatory for letters sent to or received from other countries.
All envelopes must feature a flap at the top on the back of the longer side, not on the right or left.
Envelopes should be crafted from paper with a thickness between 0.08mm and 0.18mm.
The envelope's surface should be even with a uniform structure.
The Director General reserves the right to specify that letters with specified content, posted to or addressed in locations notified by the Director General, must include a declaration in a form prescribed by the Director General.
2. Book Packet
Maximum Weight
5 Kilograms
S.No
Size Prescribed
Minimum
Maximum
1
In roll form length
10 cm
80 cm
2
Total Length + 2 diameters
17 cm
100 cm
3
Other than roll form
10 x 7 cm
60 cm x 30 cm
Note: Book Packet when sent in card form, whether folded or not, shall be neither thinner nor more flexible than Inland Post Cards
Prohibitions:​
There shall be no personal communication enclosed or written up on a book packet.
It shall not contain any paper money, postage or other stamps, Cheque​ etc Exception: It may contain stamped self addressed post card or letter or wrapper.
Book Packets Containing Printed Books:
The specifications remain the same as those for a book packet. It should not include any publications released at regular intervals, and advertisements are not allowed.
Book Packets Containing Periodicals:
The specifications align with those for a book packet. The contents must be periodicals registered with the 'Registrar of Newspapers in India.' The first or last page of the periodical must bear the superscription "Registered with the Registrar of Newspapers in India under serial No. - ........."
Pattern and Sample Packet:
This packet may consist of genuine trade patterns or samples of merchandise without any saleable value, with or without accompanying material that qualifies as a book packet.
Specifications remain identical to those for book packets.
Maximum Weight: 2 kilograms.
3. Parcel
Contents
Almost anything can be dispatched in a parcel, except for items whose transmission is restricted. The parcel may include a single communication intended for the addressee. If there is suspicion that the parcel contains unauthorized content, it will be opened in the presence of the addressee or an authorized agent. Each written communication found will be subject to double the letter postage upon delivery. Should the addressee decline to pay the charges, the parcel will be sent back to the sender, and the charges will not be collected from them.
Weight and Size:
The maximum weight for an unregistered parcel is 4 kilograms (4000 grams). For a registered parcel:

a.The weight should not exceed 10 kilograms if posted at or addressed to a branch post office.

b.In other cases, the weight should not exceed 20 kilograms.

The length of a parcel should not surpass 1 meter, and the combined length and girth should not exceed 1.80 meters.
No parcel should have a shape, packing method, or any other feature that would hinder its postal carriage, causing serious inconvenience or risk.
Pracel Packing Tips
Manner of Prepaying Postage
The complete postage for a parcel, as well as the registration fee if registration is required, must be prepaid. Postage stamps should be attached to the parcel's cover, or impressions from a stamping machine can be imprinted. Alternatively, an official label, available at the post office without charge, can be utilized. When postage stamps are employed, the sender or their representative must personally affix the stamps, as postal officials are explicitly prohibited from doing so. In the case of using an official label, it should be securely adhered to the parcel. If the sender doesn't undertake this task personally, it is advisable to ensure it is carried out in their presence at the post office before departure.
Note: In instances where wax-cloth is employed as an outer protective covering, and if robust paper has not been adequately secured on the exterior of the wax-cloth (refer to clause 15), it is recommended to affix postage stamps exclusively to an official label.
Manner of Posting
All parcels, including service parcels, that are meant for postal transmission, must be submitted at the post office window. If a parcel is discovered in a letter box, it will be handled and billed as a registered parcel. Additionally, if a parcel contains any items listed in sub-clauses (2) and (3) of clause 147, as well as clauses 148 to 152 found in Post Office Guide Part I (updated until 01 July 1985), and is not packed according to the prescribed guidelines, it will not be sent forward.
Compensation for International Parcels
Compensation for International Parcels booked at Post Offices in India in the event of loss, total theft, or total damage is as follows: In the case of loss, total theft, or total damage, the compensation is 40 Special Drawing Rights (SDR) per parcel and 4.50 SDR per kilogram.
*Compensation rates are subject to prevailing rates.
4. Registered news paper
A Registered Newspaper is a periodical primarily comprised of political or other news, with or without advertisements. It is published in significant quantities at intervals not exceeding 31 days and must maintain a genuine list of subscribers.
To qualify for concessional postage rates, the newspaper should be registered with the Superintendent or Senior Superintendent of Post Offices in the area where it is intended to be published. The registration process incurs no fees.
The allocated registration number for the newspaper must be printed at the top of the front page, preceded by the term 'Registered'.
5. Inland Letter
Information is confined to a sheet of paper of specified dimensions and folding. The inland letter card is employed exclusively for communication within India.
Inland Letter
Maximum Weight​
​5 grams
The dimensions of the letter card including its flaps when unfolded or folded shall respectively be as follows:
Unfolded
Maximum
30 cm x 21 cm
Minimum
28.2 cm x 18.2 cm
Flap​
Letter Card will have three flaps, one each on the left and right side not exceeding 1.5 cm by 10 cm and another on the top side not exceeding 1.5 cm by 21 cm. Flaps are not required if the Inland Letter Card can be closed by any other effective process.
Folded
Maximum
21 cm x 10 cm
Minimum
15.2 cm x 9 cm
Inland letter card shall be paper of minimum
70 GSM
Letter cards of private manufacture, suitably folded and sealed on all sides through gumming or any other effective process, may be sent by post, provided that the dimensions and other conditions mentioned in this rule are complied with.
6. Post Card
A Post Card is an unrestricted form of communication on a card with specified dimensions. Post Cards come in two types: Single and reply Post Cards. These cards are intended for use exclusively within India.
Dimensions: 14 cm × 9 cm (length and breadth).
Privately manufactured post cards must adhere to the same size and thickness as an embossed post card and should not be thinner or more flexible than one. Additionally, various other types of Post Cards are also available.
Printed Post Card
An open communication format on a card with specified dimensions.
An open communication format on a card with specified dimensions.
Available in two varieties: Single and reply post card.
Dimensions: 14 cm × 9 cm (length and breadth).
Meghdoot Post Card
The section adjacent to the address is reserved for advertising and can accommodate content in four colors.
Open communication on a card with specified dimensions.
Available in two varieties: Single and reply post card.
Dimensions: 14 cm × 9 cm (length and breadth).
7. Blind Literature Packet
India Post permits the cost-free conveyance of blind literature packets weighing up to 7 kilograms. Papers of any nature, periodicals, and books embossed in "Braille" or other specialized type for the benefit of the blind can be sent through the postal service as Blind literature packets.
The size and packaging requirements are identical to those for book packets.
Conditions
1. It must be dispatched to or by a visually impaired individual.
2. No written or printed communication should be included except for:

the title and table of contents
the key instructions
return lable for the packet
8. Registration
Ensuring the secure transmission of customer articles by maintaining a detailed record at every stage the article goes through. Additionally, registered articles are conveyed with special precautions in place.
Articles that can be registered
Registraion is mandatory for the following

Letters
Letter Cards
Postcards
Book and pattern packets
Blind Literature Packets
Parcels and newspapers with postage paid at newspaper rates can be registered at any Post Office.

Any parcel weighing more than 4 kilograms
Any insured article
Any parcel addressed to a location necessitating a customs declaration
Any article containing stamps, labels, cheques, hundis, banknotes, bank post bills, or bills of exchange
Any article with the term "registered" on the cover
Any registered article that is reposted after being delivered
Any value-payable article
How to Register
An artcle designated for registration must be brought to the post office window for processing. A receipt will be provided to the individual presenting the article for registration during the designated hours.
An article will not be accepted for registration under the following conditions:
If it includes statements indicating that it has been or is intended to be insured for a specific amount or may contain valuable contents, unless insurance is also applied for.
If such statements are crossed out.
Compensation to be paid for International Registered Articles
The reimbursement for International Registered articles booked at Post Offices in India in the event of loss, total theft, or total damage is outlined as follows:
For loss / total theft / total damage - 30 SDR*
​* at prevailing rates​
9. Insurance
Items can be insured at any post office, providing coverage for all risks during transmission by post. The prepayment of all charges for insured articles, including postage, registration, and insurance fees, is mandatory. Postage stamps affixed to an insured article must be positioned separately to prevent them from concealing any damage to the cover of the letter or parcel.
Articles that can be insured
Maximumn insurable limit

Registered letters
Value Payable Registe​red Letters
Registered Parcels
Value-Payable Registered Parcels

Up to the value of ₹600 for articles booked at branch post offices
Up to the value of ₹1,00,000 for articles booked at other post offices
The insured value should not exceed the real value of the contents of the article
Articles containing gold, coin, bullion, government currency notes, or bank notes, or any combination of these, shall be insured for the actual value of the contents.
Besides the postage, the sender of the postal article intended for transmission is obligated to pay the following supplementary insurance fee.
A). For all Retail Customers:
| | |
| --- | --- |
| Up to Rs 200 | Rs 10 |
| Above Rs 200 | Rs 10 + Rs 6 for every additional Rs 100 or fraction thereof |
B). For all Contractual Customers of Speed Post and Business Parcel:
| | |
| --- | --- |
| Up to Rs 200 | Rs 4 |
| Above Rs 200 | Rs 4 + 1.50 % of insured value exceeding Rs 200 |
Cases in which Insurance is compulsory
Insurance is mandatory for the specified recovery amount from the addressee, especially for all value-payable articles where the recovery amount exceeds ₹100. This requirement excludes value-payable letters containing railway receipts, bills, invoices, documents, etc., with no intrinsic value, and value-payable packets containing printed papers, books, etc., sent under book packet rates.
Postage for the transportation of coin, bullion, platinum, precious stones, jewelry, government currency notes, or bank notes, as well as gold or silver articles, is exclusively applicable to insured letters and insured parcels.
Packing Size and other conditions
Every letter submitted for insurance requires a sturdy cover, securely fastened and sealed with identical seals made of fine wax, featuring a private mark.
Seals should be applied in sufficient quantity to prevent opening without breaking the seal or leaving evident signs of tampering.
Avoid attaching labels to the cover, but cut-out labels of a maximum size of 1-1/2-2x3" (3.8 cb. x 7.6 cb.) with frank impressions may be accepted.
Envelopes with black or colored borders or transparent panels are not allowed.
Seals must be placed over each flap or seam of the cover, and if tied with string or tape, a seal must be applied to the tied ends.
As an additional precaution, if feasible, pass a thread through the cover and its contents, tying the knot under the central seal.
Parcels containing gold or silver bullion or coins should be packed in a robust wooden or metal case with an outer covering of cloth or sturdy paper.
All seals on an insured article must be of the same wax type and bear distinct impressions of the same private device, not resembling a current coin or consisting solely of straight, curved, or crossed lines.
Consider using registration envelopes (available at all post offices) for insured letters.
Ensure the size and presentation of the envelope do not hinder the affixing of the prescribed official labels of the Post Office on the address side.
Insurance Procedure
An article intended for insurance must be presented at the window of the Post Office.
Clearly write in words and figures the insurance value on the top of the address side of the cover, without erasure or correction.
Include the name and address of the sender in the lower left-hand corner of the cover or on a separate slip of paper if there is no room on the cover.
A receipt will be provided to the person presenting an article for insurance at the post office window during the designated hours for posting insured articles.
Any errors or mistakes should be pointed out immediately by the sender; otherwise, the Post Office will not be liable for damages or compensation.
The sender of the insured article is entitled to obtain, free of charge, an acknowledgement of its delivery signed by the addressee or their authorized agent.
The sender may personally complete the form of acknowledgment to be signed by the addressee and is recommended to do so.
Responsibility of the Post Office
Compensation will be payable one month after the sender informs the Post Office of the loss, unless circumstances require withholding payment pending an inquiry by the Head of the Circle.
In case of loss, damage, or loss of contents during transmission, compensation will be paid to the sender, not exceeding the value of the lost article or its contents, or the amount of damage.
For loss, the sender must provide full particulars of the contents and their values.
No compensation will be payable in the following circumstances:
Mis-delivery due to incorrect or incomplete addresses provided by the sender.
Fraud by the sender or addressee.
Delivery to the addressee who signs and returns the receipt.
Lack of intimation of loss within three months from the date of posting.
Loss or damage due to improper or insecure packing.
No visible damage to the cover or seals, with the understanding that the sender must pack the article to prevent access without visible damage.
The insured article contains government currency notes, bank notes, gold coin, bullion, or any combination thereof and is not insured for the actual value.
Loss of halves of currency notes.
Damage due to the nature of the insured article.
The insured article contains prohibited items for postal transmission.
If recovered after compensation, the contents will be handled as follows:
If the value of the recovered contents plus the compensation is not more than the loss amount, the contents will be returned to the sender.
If the value plus compensation exceeds the loss amount, the Post Office may restore the contents upon repayment of the excess or retain and dispose of the excess while returning the rest to the sender, as determined by the Head of the Circle.
10. Value Payable Post
The purpose of the value payable system is to cater to the needs of individuals wanting to pay for items upon receipt or upon receiving related bills or railway receipts. It also addresses the requirements of traders and others who aim to recover the value of supplied articles through the Post Office.
Value Payable Articles
Registered parcels, letters, book packets, and prepaid newspapers with postage at newspaper rates and registration fee may be sent as value payable postal articles, with a maximum remittance amount of Rs. 5,000. However, these articles must not contain certain items, such as coupons, tickets, or certificates related to the "Snowball System."
Declaration
Senders must declare that the article is sent in execution of a genuine order. In specified post offices, an additional declaration is required, stating that the transmission of the article as a value payable postal article is permitted.
Explanation: Articles sent via value payable post need not have intrinsic value. Legal documents, bonds, insurance policies, promissory notes, railway goods receipts, bills of lading, or bills for collection can be sent as value payable postal articles.
Post Office from and to which Value Payable Articles may be sent:
Value payable postal articles can be posted at any money order office post office for transmission to another money order office post office.
Manner of Posting
Every postal article intended as a value payable postal article must be accompanied by the prescribed printed form, specifying the remittance amount, signed declaration, and clear markings on the article itself.
Value payable articles won't be accepted unless the town of payment matches the one where the article was booked.
A receipt will be provided to the person presenting the article.
Booking of Value Payable Articles in Bulk
Similar to registered articles, firms and institutions posting at least ten uninsured value payable articles daily can use a procedure outlined in clause 167.
Conditions
Articles impracticable for affixing official labels won't be accepted. Explanation: This rule excludes articles with labeled addresses that allow affixing official labels.
Articles with recovery amounts exceeding ₹1500 must be insured, except for specified exceptions.

Explanation: This rule doesn't apply to certain value payable letters and packets.
Payment to Sender: When the amount due is recovered, it will be remitted to the sender via money order.
Detention in Office of Delivery and levy of demurrage
If the addressee fails to take delivery within 7 days, the article will be returned, with provisions for extension if requested and paid for.
The sender must pay charges for the returned article.
Insurance of VP articles
The declared value for insurance need not correspond with the remittance amount.s
Complaints regarding Value Payable Articles
Complainants are entitled to an inquiry by paying the prescribed fee.
Complaints must be made within six months of posting.
The result of the inquiry will be communicated by letter.
Head of the Circle may withhold payment to the sender if there are grounds for believing fraud.
Explanation: Stamped impressions by a competent authority are equivalent to affixing corresponding value stamps.